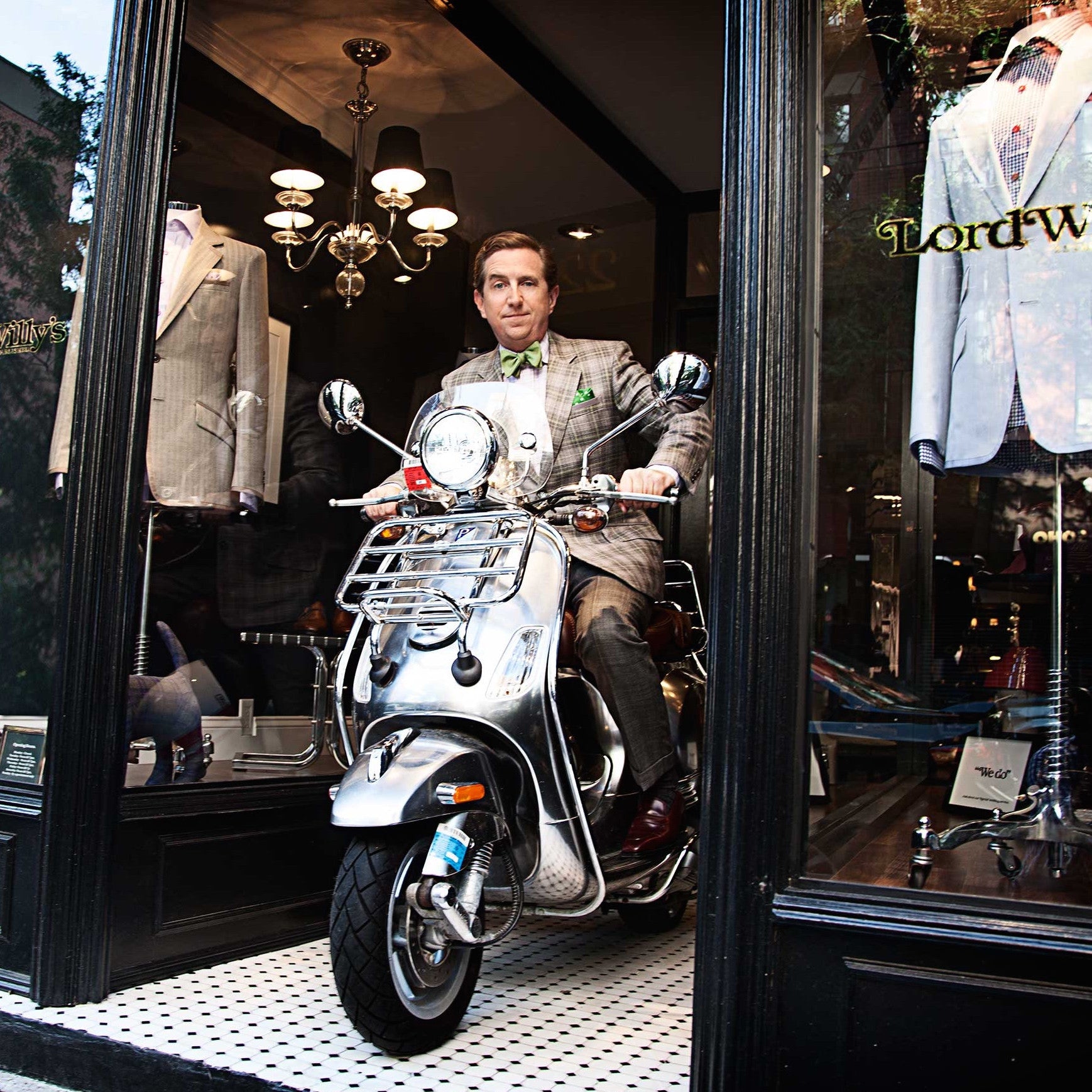 Jim McCarthy is an advisor to leading private equity firms, 
Dow-30 companies, 
top private industrial firms, trade associations,
Am Law
50 law firms and prominent public figures.
Jim is on the adjunct faculty at American University's School of Communication, 
lecturing on crisis management theory and case studies.  
He is also a frequent 
lecturer 
at Johns Hopkins University. 
He is a recipient of the national 
Silver Anvil 
award, the highest recognition of achievement 
given annually by the 
Public Relations Society of America.
Jim has a degree in Government from the University of Notre Dame 
and a Masters in 
Public Communication 
from American University.
He also studied literature at the National University of Ireland.
He still enjoys an occasional game of chess, although he has now 
ditched the sweatband, 
which apparently was worn to intimidate 
his other 12 year old opponents.
LW: 

Jimbo

, you have to be one of the best raconteurs we have ever met, can you please tell us, in great detail please, The Color TV story...
JM: 

If fashions of the past seem strange to the modern eye then I know Lord Willy's will forgive my first lifestyle aspiration that came like an epiphany in 1980.  
A king-sized waterbed, color television, and an Atari system would, I was convinced, transform me from a 12-year-old chess team nerd into a young man of discerning taste. The biggest hurdle was this — I had champagne dreams and a juice box budget. 
My parents had a goodhearted laugh at dinner when I announced my aims, giving bemused permission so long as I financed the project myself.  
It would take many years of lawn mowing and caddying loops for me to amass the funds, they reasoned.  But I had a secret ace card.  It was a stock certificate in my name for 100 shares of the C&O Railroad Company, given by my grandfather years earlier and hanging innocuously in a bedroom wall frame.  
The brokers at AG Edwards were mystified when I arrived unannounced in their offices the next day with the certificate and a price target.  But if I could find a co-signer over the legal age of 18, it was explained, then they would gladly execute the trade.  No sweat, I replied, and bicycled off to conscript the one 18 year old I knew, our family babysitter Maureen.  
Her father answered the door, Dr. Jesse Mann, the intimidating philosophy chair at Georgetown University and arguably the deepest thinker in town. When I told the great professor how I wanted to liquidate my assets and pursue full time waterbed leisure, he paused reflectively and then yelled over his shoulder, "Maureen!" 
So the trade went through and the all-cash deals at the nearby mega-mall took less than an hour.  
The sight of delivery men in jumpsuits carrying the long bed-frame planks and oversized TV set up the front walkway were so inexplicable that my mother simply lit a cigarette and poured a glass of scotch as they lumbered into the house.  
Dad watched disbelieving as my younger brothers eagerly fed a garden hose up to my second-floor bedroom.  
The writer Virginia Postrel says that glamour is all about transcending this world and getting to an idealized, perfect place.  When I lay back on the filled and heated waterbed for the first time, I knew I had found it.  
LW: Too good Jimbo. A toast to your Champagne dreams!